What is a Sugar Daddy Relationship
A sugar daddy relationship is an arrangement, i.e. the sugar baby gives the sugar daddy companionship, and the sugar daddy gives the sugar baby financial support. In other words, an arrangement is a mutually beneficial relationship without manipulation. Everything is straightforward in a sugar daddy relationship.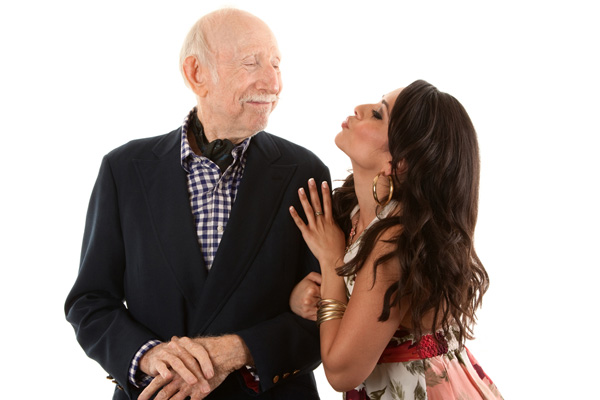 Who should have a sugar daddy relationship? Arrangements are for rich men and attractive women. That is to say, there are many rich and generous men who would like to meet young and hot women for casual relationships. Mutually beneficial relationships are for honest people who know exactly what they want and how to get it. If you are open-minded and are aware of better things in life, an arrangement is probably the right choice for you. If you hate drama and stress in traditional relationships, then you definitely should try an arrangement.
What are the different types of arrangements? There are a variety of arrangements in reality. The most common type is a confidential relationship which is best characterised by ongoing mutual benefits. That's because most rich guys aren't single - their arrangements must be confidential. The second type is a relationship that can go public, i.e. the rich guy doesn't have a wife or doesn't care, so he is happy to take his sugar baby to public places, e.g. dinner parties and concerts. If you have seen the famous movie Pretty Woman, you would know Edward takes Vivian to a concert in public. That's an example of an arrangement like this. Of course, some sugar daddies are happy to marry their sugar babies; hence, we can say that's the third type - it's actually easier to upgrade from a sugar baby to a wife; it's usually harder to change from a wife to a sugar baby.
What are the specific benefits of an arrangement? For sugar daddies, the benefits are quite obvious: they get the companionship of gorgeous young women; their sexual fantasies can come true; they can show off their beautiful ladies if they want. For sugar babies, the benefits are phenomenal: they receive allowance from rich men; they fly first class for free; their sugar daddies spoil them with gifts; their sugar daddies even pay for their university tuition fees; they can get a new wardrobe regularly; they receive mentorship from their sugar daddies; wealthy men can become their sponsors and investors. Clearly, the benefits of an arrangement are tremendous for both men and women in the sugar bowl.
Who shouldn't have an arrangement? If you don't know what you want, you'd better avoid having an arrangement, because you must clarify your intention and then you can meet someone who is on the same page with you. If you aren't open-minded or confident enough, please avoid arrangements because something like this isn't for the faint-hearted. As a wealthy man, you have to know how to respect your sugar baby, how to treat her right, how to give her good sex so that she will give you fantastic sex, etc. As a sugar baby, you must know how to dress well, how to keep your rich guy attracted to you, how to maintain your high self-esteem, how to be confident at core level, and so forth. As a result, if you aren't ready to equip yourself with these skills, an arrangement isn't for you. However, if you are keen to learn more about these and improve yourself, then you would be well-advised to join a sugar daddy dating site and start an arrangement now.
Now you know what a sugar daddy relationship is and you are aware of the benefits brought by such a wonderful relationship. You'd better stop overthinking and start doing something today.